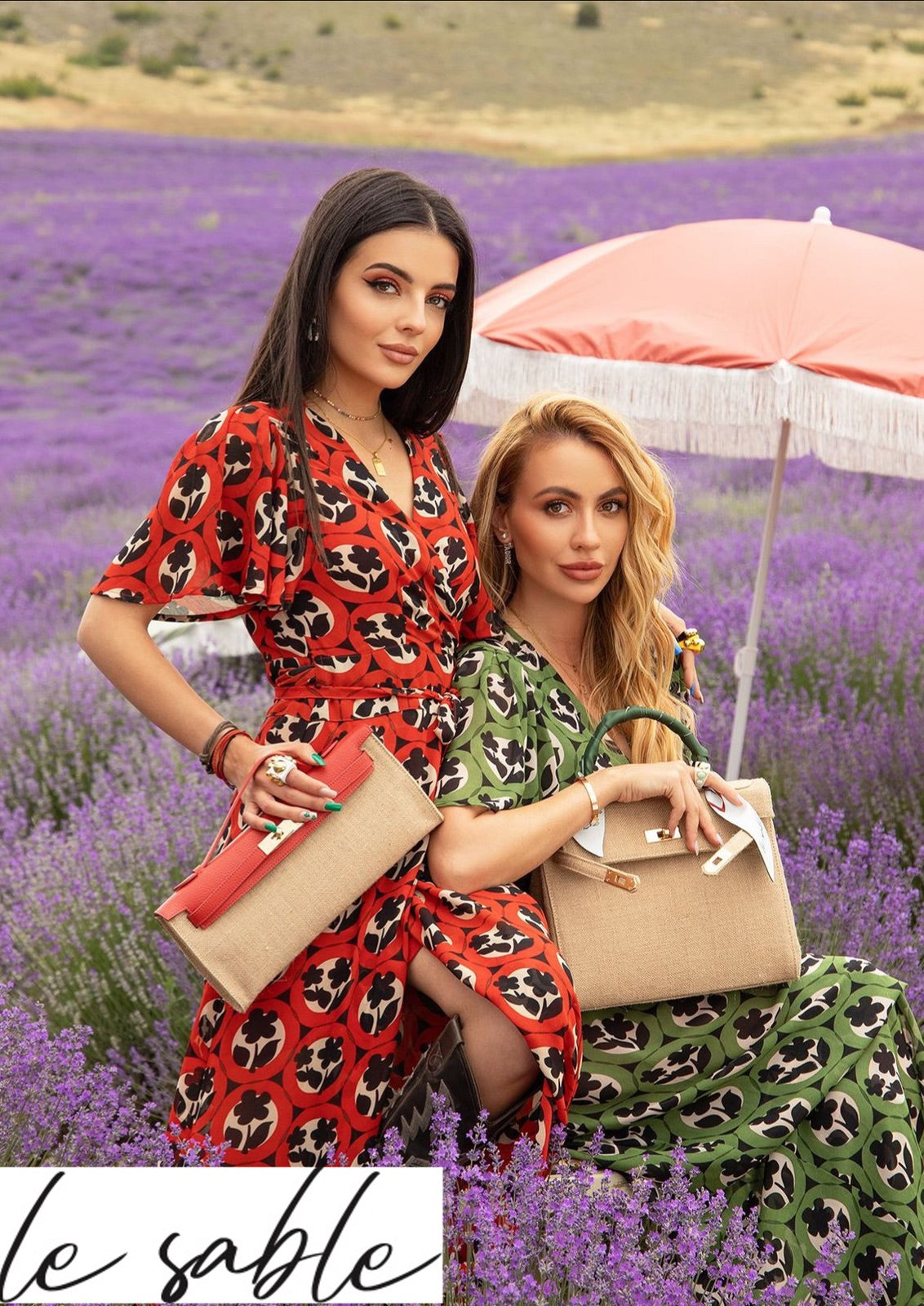 Le Sable, is a Bulgarian hand-made accessory brand. Established over a year ago by Tsveta Boncheva and Nivole Toleva, it has quickly taken over the hearts of many women over the globe.
Tsveta has worked in the industry for the past 10 years, but before that was a European and World medalist in Rhythmic gymnastics, afterwards she graduated in Architecture.
Nicole, on the other hand, graduated in Fashion Marketing in London, and after that joined Tsveta into creating several fashion collaborations in 2020.
Later on, both girls decided to dig into the land of women's accessories and create their "dream bags".  
Le Sable was born out of the idea, to collaborate – simplicity & classiness, with modern trendy looks. In a world full of options and endless possibilities, Le Sable mixes fabrics and techniques, which makes it impossible to create via machines – therefore "HAND MADE" became Le Sables main advantage.
The brands mission is to create high–quality accessories & products for people who express their personalities through fashion in the most extraordinary ways.